The Cordouan Museum reopens its doors!
The Cordouan and Lighthouses and Beacons Museum of Verdon-sur-Mer reopens its doors to the public in May!
After many months of closure, the public will be able to discover its new scenography.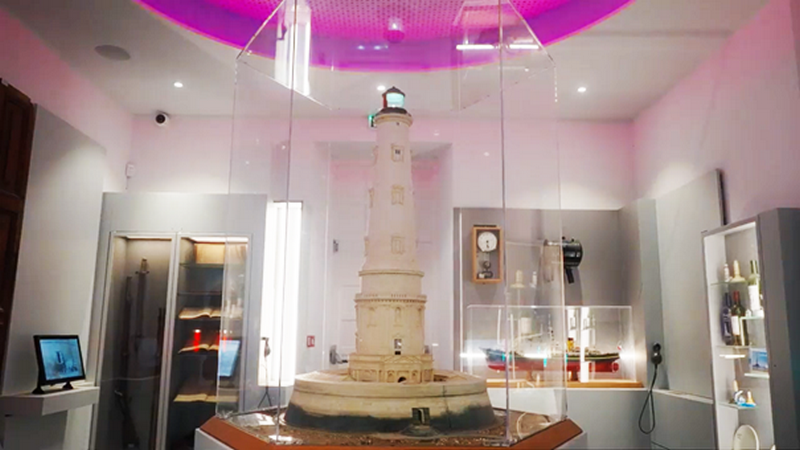 Presentation of the museum
The lighthouse of Grave is one of the emblematic monuments of Verdon-sur-Mer. First of all, it is characteristic with its white square tower and its black corner chains.
Then, it houses at its foot the Cordouan and Lighthouses and Beacons museum, which presents in several sequences the Lighthouses and Beacons, the Cordouan lighthouse, several lighthouses of Nouvelle-Aquitaine, as well as the men who work to ensure the maintenance of the maritime signal.
A new scenography
The Conservatoire du Littoral and the Cordouan and Grave Lighthouses Association have worked together on this project to rehabilitate the site, in order to transmit the keys to understanding maritime heritage and the Lighthouses and Beacons.
From now on, technical explanations, educational furniture, authentic objects, models and games will enable all visitors to better understand the world of maritime signalling.
Finally, the wooden "Matelier" boat that, among other things, was used to relieve the Cordouan lighthouse from 1962 to 2006 is still present in the garden!
And the museum is one of the three land-based relay sites of the Cordouan lighthouse, which allow visitors to discover it in a different way. A good idea to prepare or extend the visit of the lighthouse!