Life at the lighthouse
Subject to winds and tides, Cordouan lighthouse needs constant maintenance and several work phases have taken place since its construction in 1611.
Discover the lighthouse behind the scenes and the men and women who watch over the "King of lighthouses"!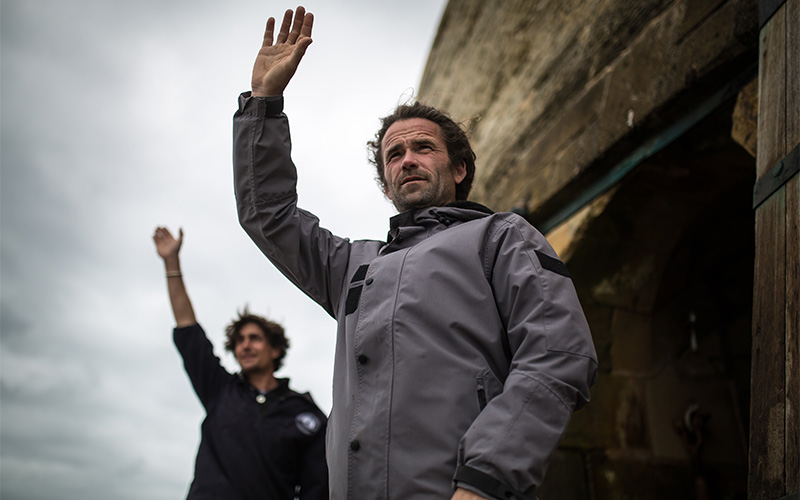 The lighthouse keepers
Unforgettable and indispensable, the lighthouse keepers watch over the lighthouse daily. As the last lighthouse on the French coast that is still inhabited all year, Cordouan is a unique example of an uninterrupted succession of lighthouse keepers.
Their duties:
Lighthouse maintenance
Be present day and night all year long in order to monitor the monument and thus avoid vandalism and looting
Welcome and inform visitors during the tourist season
Participate in the environmental monitoring of the rocky plateau
They work in two-person shifts and stay at the lighthouse for a week or two. The change of shifts takes place on Friday when the tide permits on board the Subdivision of Lighthouses and Beacons boat which launches from Verdon-sur-Mer.
The lighthouse keepers share their day to day lives on their Facebook page: Follow them!
It is an exceptional work site because not only is it a very beautiful place, but also because of its logistical particularities. The supply of provisions can take months.
Bruno SAVIN, stonemason
A perpetual construction site
An exceptional monument and construction site. For more than 400 years, humans have watched over Cordouan lighthouse so that it can continue watching over them.
Since the end of its construction in 1611, the lighthouse has regularly required restoration work.
The work campaigns led by Joseph Teulere in 1789 transformed the building by raising the central tower almost 20 meters. In the 19th century, Napoleon III remodeled the interior in order to make it more comfortable for the lighthouse keepers.
In the 20th and 21st centuries, the annular foundation of the lighthouse, a veritable protection against waves, was the object of impressive projects.
Since 2010, the regional governments (Nouvelle-Aquitaine Region, Charente-Maritime and Gironde departments) have been working with the State on an ambitious program to renovate and evaluate the lighthouse in order to demonstrate the influence and conservation of this exceptional asset.
The workers (sculptors, masons, steeplejacks) collaborate in order to give Cordouan its splendor.
But one thing is for sure, working on a construction site such as Cordouan does not leave one unmoved!