Access to the lighthouse
Cordouan lighthouse is situated in the mouth of Gironde estuary. It is at sea on a rocky plateau surrounded by sandbanks which are exposed at low tide. It is only accessible by boat.
You have options: arrive via affiliated transportation companies or on your own boat.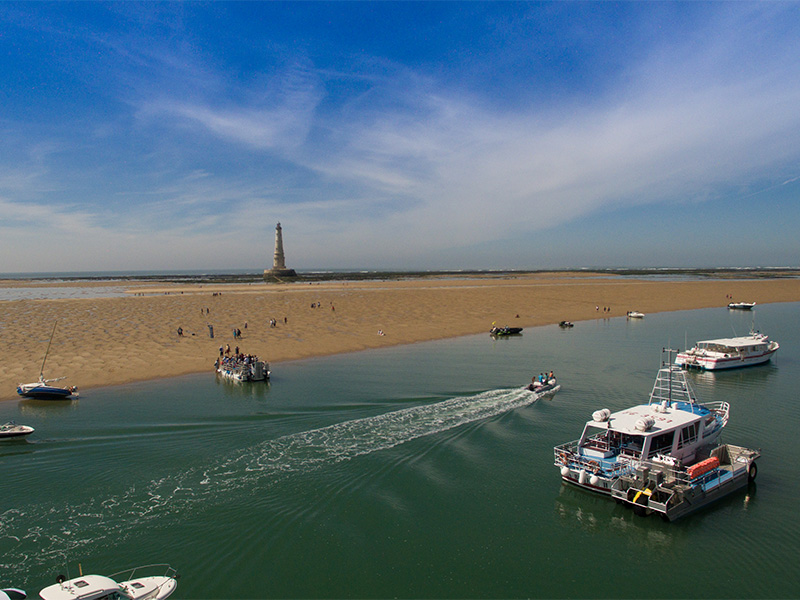 Head to Port-Médoc in Verdon-sur-Mer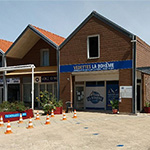 Vedettes la Bohême
Port Médoc (marina)
33123 Le Verdon-Sur-Mer
Find on Google Maps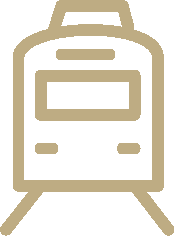 By train
Regional Express Train Bordeaux – Pointe de Grave Line
15 to 20 minutes on foot from the train station.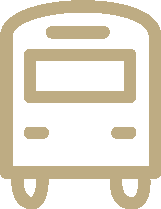 By bus:
Regional buses of New Aquitaine
713 Lesparre – Pointe de Grave Line
718 Vendays Montalivet – Le Verdon Line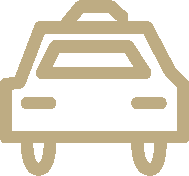 By car:
1 hour and 30 minutes from Bordeaux on route D215 or the vineyard route.
Free parking across from the Vedettes La Bohême offices.
Get to the port of Royan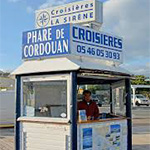 Croisières la Sirène

Monastir dock, port of Royan,
17200 Royan
Find on Google Maps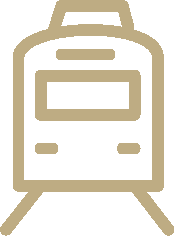 By train:
Regional Express Train Niort – Royan Line
Regional Express Train Angouleme – Royan Line
15 to 20 minutes on foot from the train station.
Schedules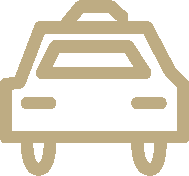 By car:
1 hour and 15 minutes from La Rochelle, 40 minutes from Saintes, 50 minutes from Rochefort train station.
Free parking on-site.
I'm coming on my own boat
Dear pleasure boaters, if you come in your own boat, you can visit the lighthouse on the days and at the times available here.
Visitors who arrive on their own boat must inform the lighthouse keepers of their arrival and pay the entry fee. 
The lighthouse opens at ebb tide at the earliest. The last visitors must leave the lighthouse at most 2 hours after low tide and 1 hour before sunset. Access to the lighthouse is prohibited when the beacon is lit.
The lighthouse is considered open when the lighthouse keepers open the tide gate. They can restrict hours according to weather, atmospheric and sea conditions.
All pleasure boaters are supposed to understand the conditions of access, docking, disembarking, embarking and walking to the lighthouse. Visitors arriving by their own means are entirely responsible for their safety outside the monument. They must wear appropriate clothes and footwear for the visit and decide when they will arrive and depart in order to guarantee their safety.
Warning: the site access conditions can change year by year! You are in the heart of a living and changing natural site. Sandbars move during the winter. Do your research before coming and take all necessary precautions for safely visiting the site.