The Cordouan lighthouse set to music!
Cordouan arouses the imagination and represents an infinite source of inspiration for contemporary artists.
SMIDDEST invited the éclats company to spend a day between land and sea to work on its creative project entirely dedicated to the lighthouse: the "Voices of Cordouan". A look back at a day out of time…
(c) cie éclats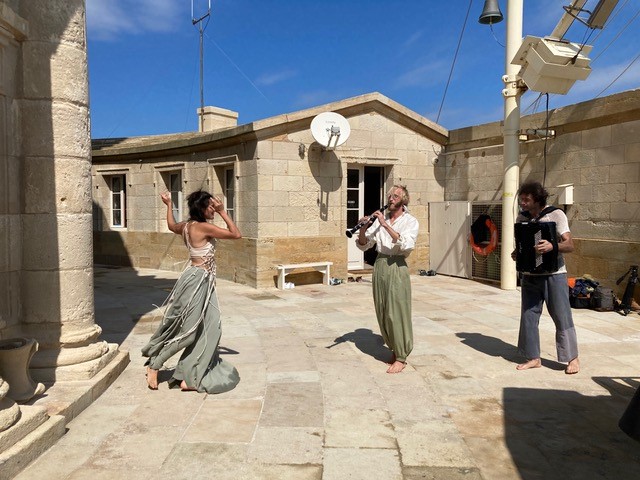 The "Voix de Cordouan" project
The lighthouse has become a musical score for a day.
The artistic company éclats and its ensemble "Voix sauvages" have concocted a musical program inspired by Cordouan, which combines ancient music, baroque music, sea songs and contemporary creation. Like a journey back in time through musical works…
The artistic crew is composed of :
Marina Ruiz, Soprano
Clara Pertuy, Mezzo-soprano
Sylvain Manet, Countertenor
Halidou Nombre, Baritone
Jan Myslikovjan, Accordionist
Stéphane Guiganrd, Artistic Director
The artistic team of éclats was inspired by the place to propose pieces adapted to the atmosphere of each floor of the lighthouse. Take a look at the images of this day of work: