European Heritage Days: meet the craftsmen
On the occasion of the European Heritage Days, meet the craftsmen who worked on the restoration of Cordouan.
This new edition celebrates "living heritage".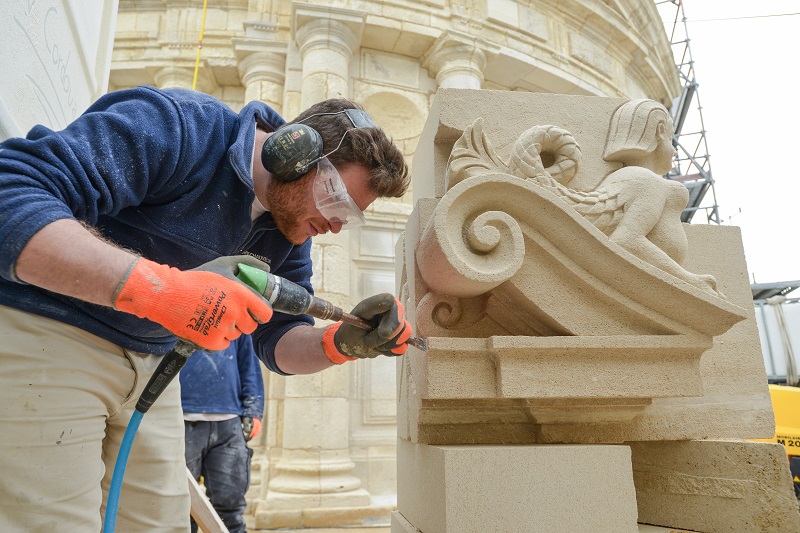 An extraordinary worksite
For over ten years, local authorities have been working alongside the French government on an ambitious program to renovate and enhance the Cordouan lighthouse, to promote and preserve this exceptional site.
And over the winters, workers of all trades (stonemasons, masons, rope access technicians, etc.) took their turn. Each trade contributed its know-how to restore Cordouan to its former glory.
Meet the Cordouan craftsmen
Two stonemasons, Morgan Robin and Arnault Fleury from Hory Chauvelin Saintonge, will talk to the public about their trade.
Then Florie Alard, assistant regional curator of historic monuments at DRAC Nouvelle-Aquitaine, will join the guardians on a two-part tour of the tower.
Admission to the lighthouse is free on September 16 and 17. However, there is still a charge for the boat crossing. Information and reservations.