Souvenir medal – Cordouan world heritage – Monnaie de Paris
A new souvenir medal issued at the end of 2021 celebrates the inscription of the Cordouan lighthouse on the World Heritage List.
While waiting for the opening of the lighthouse to the public, this medal will be available for sale by mail order from early January.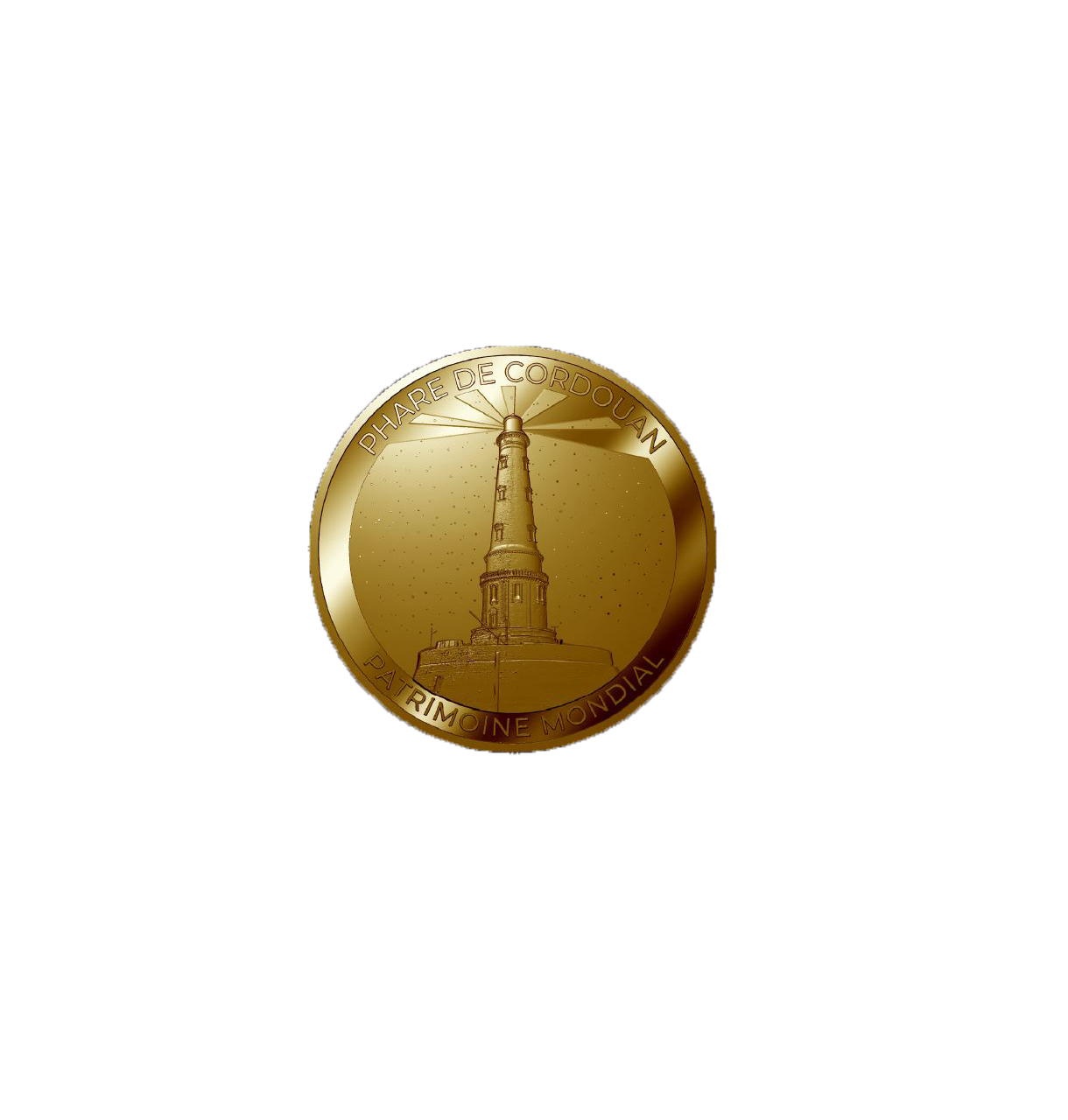 The year of the UNESCO inscription
The 2021 edition, 34mm in diameter, is made of gold metal. It represents Cordouan at night. Indeed, the lantern diffuses the light rays through the starry sky.
The reverse side of the medal is also engraved with the logo of the Monnaie de Paris and the year 2021, the year the Cordouan lighthouse was inscribed on the World Heritage List.
This medal is available by mail order. To receive it, you can return the order form with your payment and a stamped envelope. The orders will be sent from January 2022.
La Monnaie de Paris
Struck in France, the Monnaie de Paris is a product made in the tradition of high art craftsmanship.
Indeed, it is based on a combination of know-how. The engravers of the Monnaie de Paris work at length on the 2D and 3D design of the souvenir medal, which is then translated into volume by a laser. The wedge (the tool used to strike the medal) is then hand engraved for a long time by the engraver who removes all mechanical traces, bringing a real finesse to the details of the design.