Thematic visit "discovery of the rocky plateau".
Departing from Royan, on 29 October, on a themed guided tour, discover the biodiversity present on the rocky plateau of Cordouan.
Discover the crabs, starfish, blue-green algae and other creatures that inhabit the Cordouan foreshore.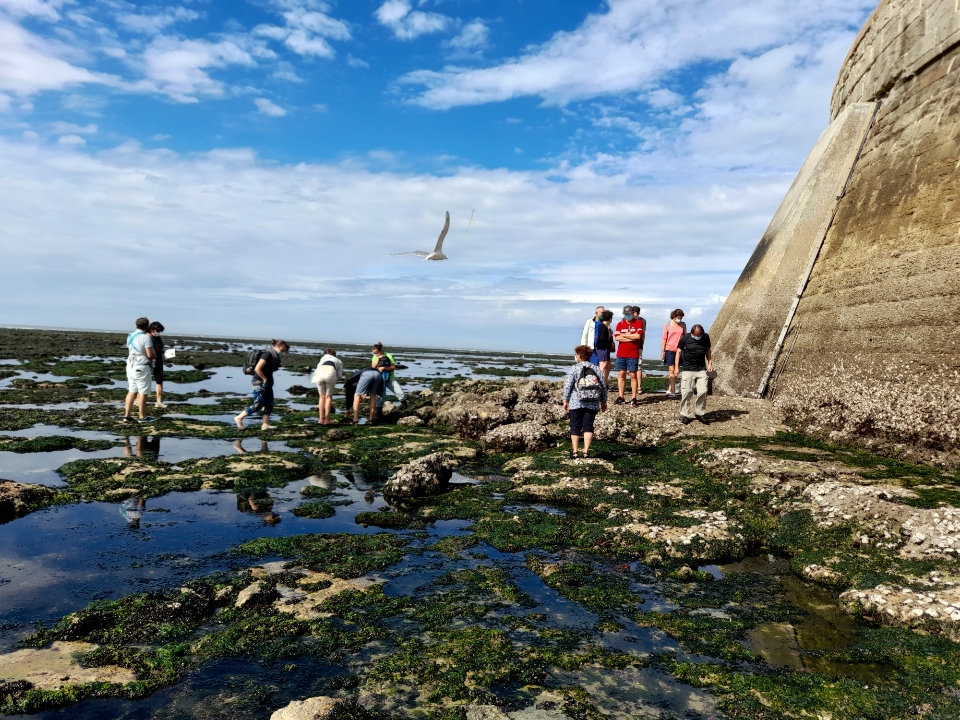 Over 300 species identified
The lighthouse is built on a rocky islet which is uncovered at each low tide. This foreshore is teeming with animal and plant species.
It is part of the Parc Naturel marin de l'Estuaire de la Gironde et de la Mer des Pertuis, a vast marine protected area which extends over 65,000 km2 on the Atlantic coast. The Cordouan plateau is therefore part of an exceptional natural environment.
Human activity is relatively limited due to its difficult access. However, it deserves special attention.
Useful informations
On arrival at Cordouan, you can visit the interior of the lighthouse on your own. Once you have climbed the 301 steps and admired the view of the Gironde estuary, you can explore the rocky plateau of Cordouan. Keep your eyes peeled for the hermits, mussels, shrimps and other species that live at the foot of the lighthouse!
The visit is guided for a group of a maximum of 15 adults.
The price is €8 per adult (in addition to the lighthouse entrance fee).
The schedule of this visit is compatible with the 11:30 am departure from Royan with Les Croisières La Sirène
This tour is also available for departure from Le Verdon-sur-Mer on 30 October.