Cordouan invited to the Fontainebleau Festival
The Ministry of Culture organizes each year the Fontainebleau Art History Festival. The 2022 edition will take place from June 3 to 5. And this year, The Association of Conservators of Historical Monuments has been given free rein to present a conference on the restoration of Cordouan.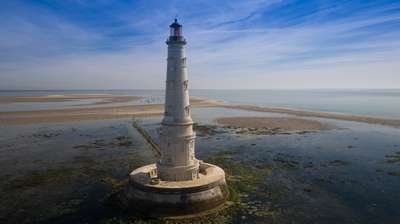 The restoration of the Cordouan lighthouse, a work site at sea
A long restoration campaign is being completed this year at the Cordouan lighthouse. A true architectural unicum, it was built by Henry IV and raised in the 1780's. It has signaled the entrance to the Gironde estuary since its first lighting in 1611. But its conservation is linked to the maritime environmental conditions that guide the choices of restoration.
This intervention by Florie Alard will therefore review the (re)discoveries and specificities of the site.
More information on the festival: https://www.festivaldelhistoiredelart.fr/